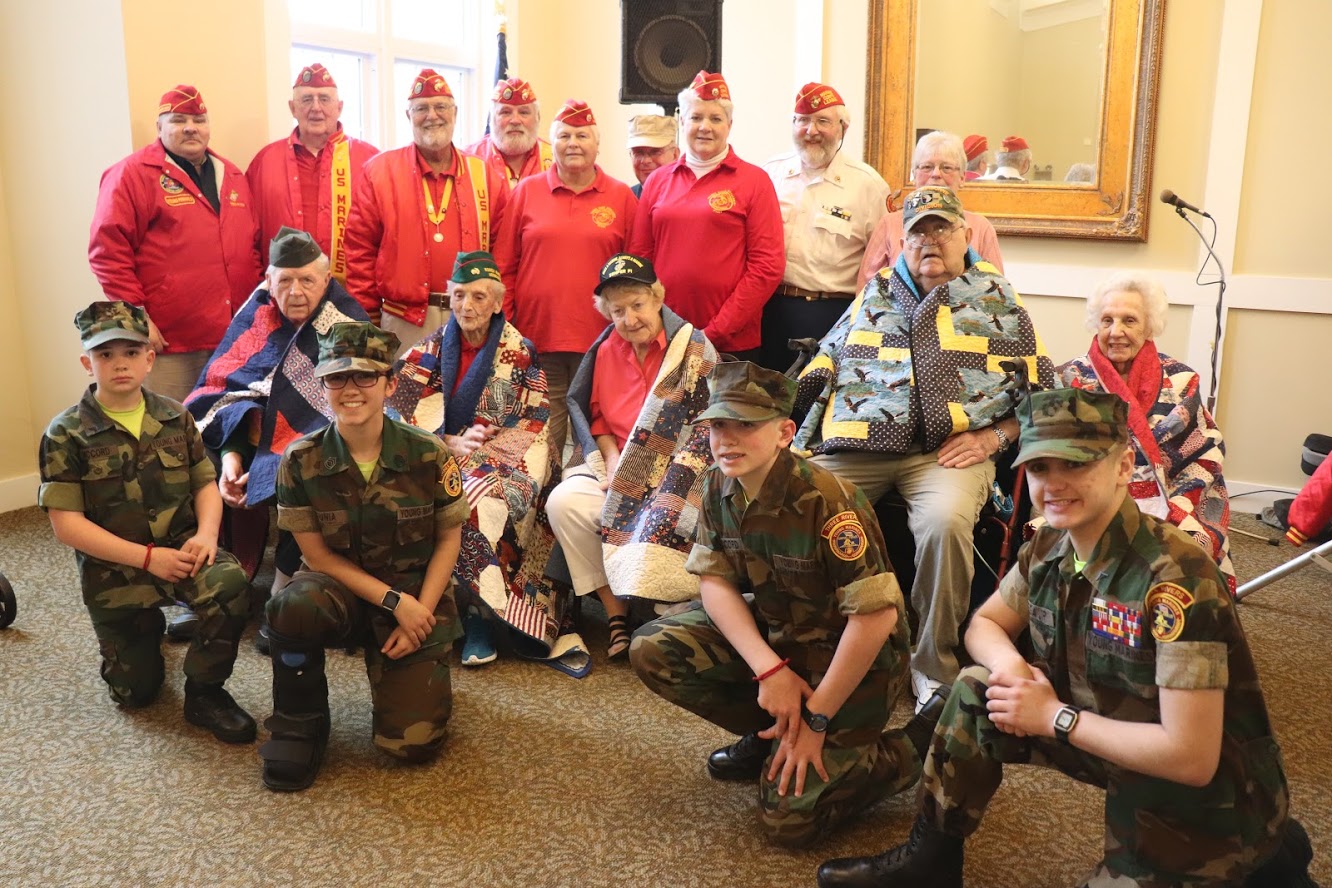 Honoring three of our newest members with Quilts of Valor.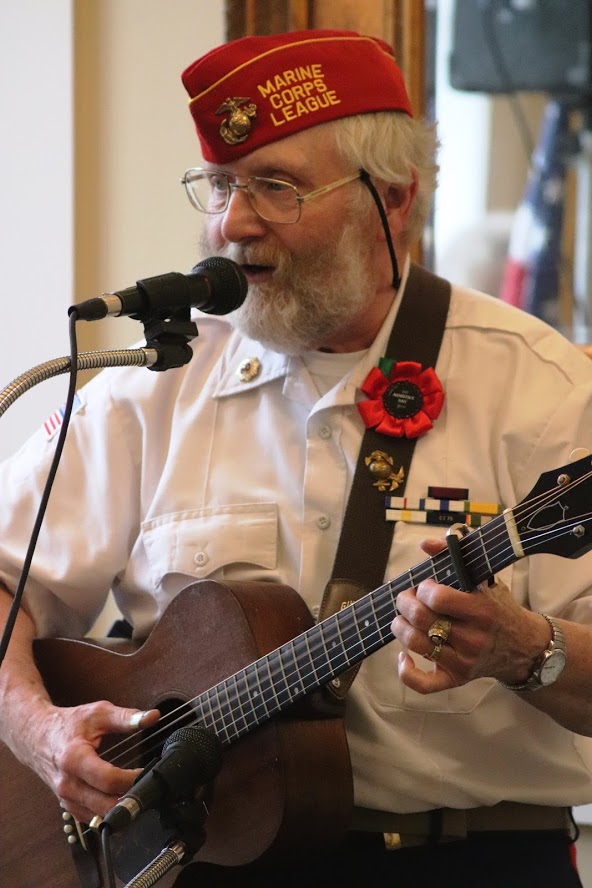 Tom Callinan, Connecticut's First State Troubadour, providing entertainment at the Quilts of Valor ceremony.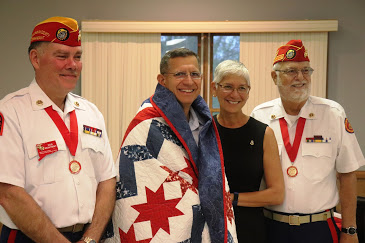 Detachment honoring Admiral Rendon - Coast Guard Academy with a certificate of appreciate and a Quilt of Valor. Pictured is Sr. Vice Commandant Rob Montminy and Commandant Tom Peters.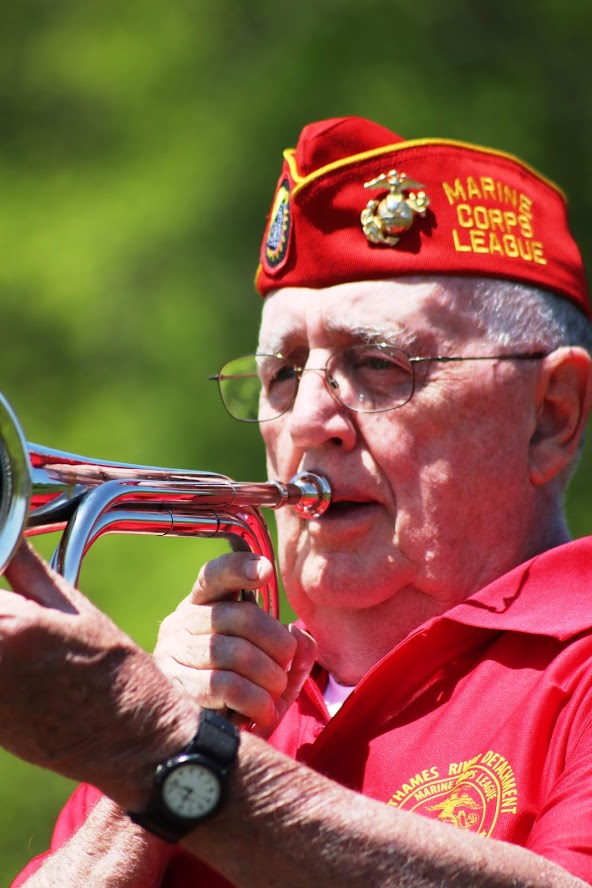 Frank Poitras playing Taps at a Memorial Day remembrance of our deceased members.
Detachment members during Memorial Day observance.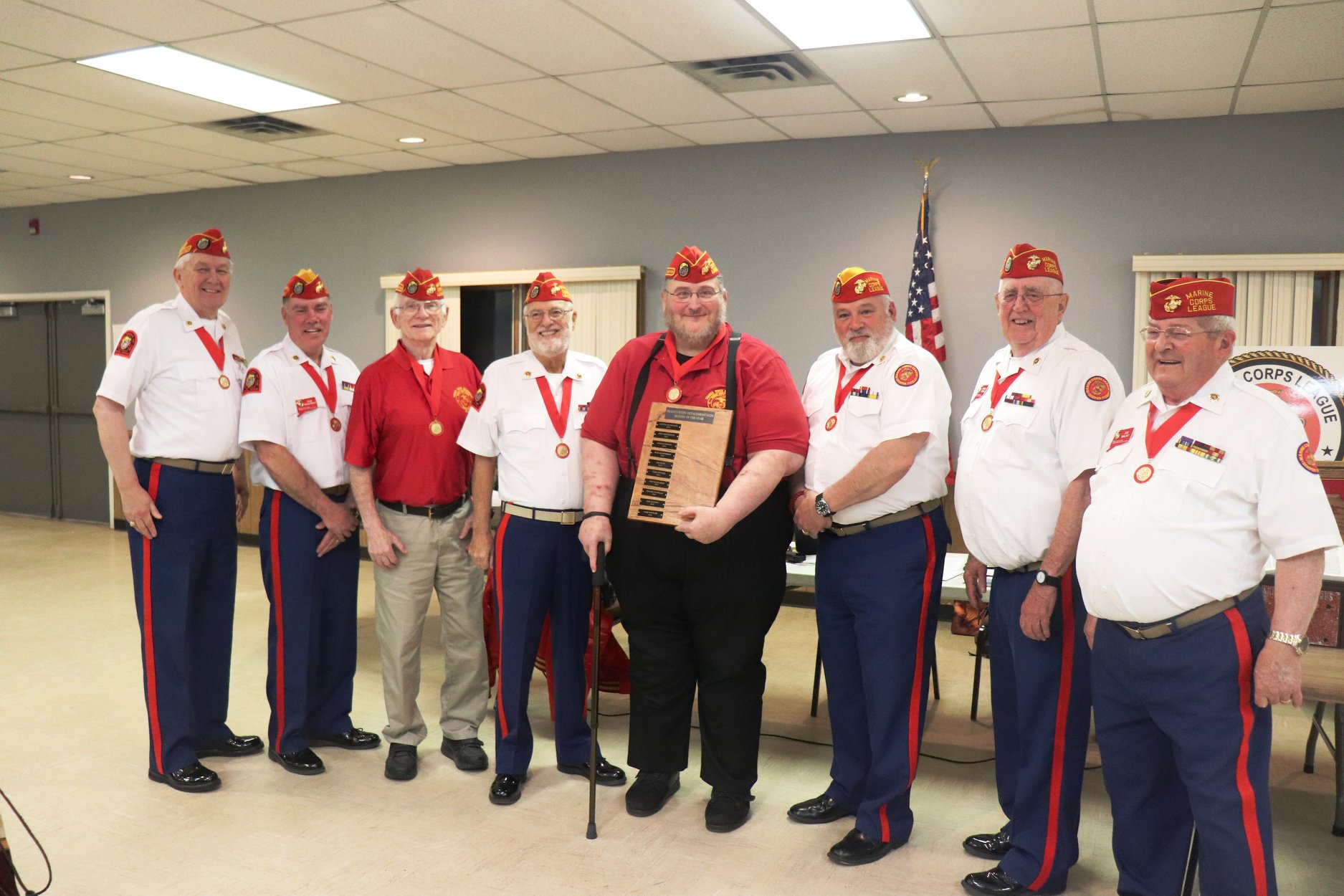 Celebration of the 2019-20 MOTY. Line up of previous recipients; 2012 - David Kargul; 2013 - Rob Montminy; 2014 - Jim Reid; 2015 - Tom Peters; 2019 - Thomas Taylor; 2016 - Pat McMahon; 2017 - Frank Poitras; 2018 - Joe Balint.